BHV Basisopleiding (ENGELSTALIG) / ERO Basic Training
The Dutch government obligates companies to organize their ERT (Emergency Respons Team).  The number of ERO's (Emergency Respons Officers) depends on the risks in the company. To act accurate, quick and thoroughly during an incident you need trained ERO's. This basic training takes two days to complete, we follow the guidelines of the NIBHV (Dutch Institute for ERO) to certify.
Program
The ERO Basic Training will take place on two full days. The content of the training is:
Day 1:
– General rules First Aid
– Bruises and sprains
– External wounds
– Eye injury
– Broken bones, dislocation and spinal injury
– Flash burns
– Choking
– CPR
– Using the AED
– Diseases like stroke, heart attack and diabetes
Day 2:
– Fire fighting and evacuation
– What is a fire
– Danger about fire
– How to approach a fire
– Different types of extinguishers
– Extinguish a fire
– Human behavior
– Communication & evacuation
Results:
– After completing the ERO Basic Training you will know / will be able to:
– Recognize and treat different injuries
– Perform CPR
– Recognize & extinguish a starting fire
– The difference between the extinguishers
– The basic principles of evacuation
– How to communicate during an incident
Exam
At the end of each day there will be a multiple-choice exam. In addition to the exam, the performance during the course days is also examined. When both days and both exams went well, you will receive The Certificate Emergency Respons Officer and a Safety Pass from the NIBHV.
The certificate is valid for 1 year. To keep your knowledge up-to-date you need to repeat the training every year.
Number of participants:
There is a maximum of ten participants. Lohuis Medical works with small groups, this is one of our Unique Selling Points. By training in small groups, there will be more attention for every participant. The interaction with the instructor is higher, and the learning efficiency will be better.
Location:
– Trainingcenter Lohuis Medical by checking our training schedule on our website
– Your own location ( incompany)
Do you prefer the ERO Basic Training at your own company? No problem, the instructor will come to your place. You will take care of some tea, coffee or other drinks,  and we take care of the rest. If you have six or more participants it can already be interesting to organize an incompany training.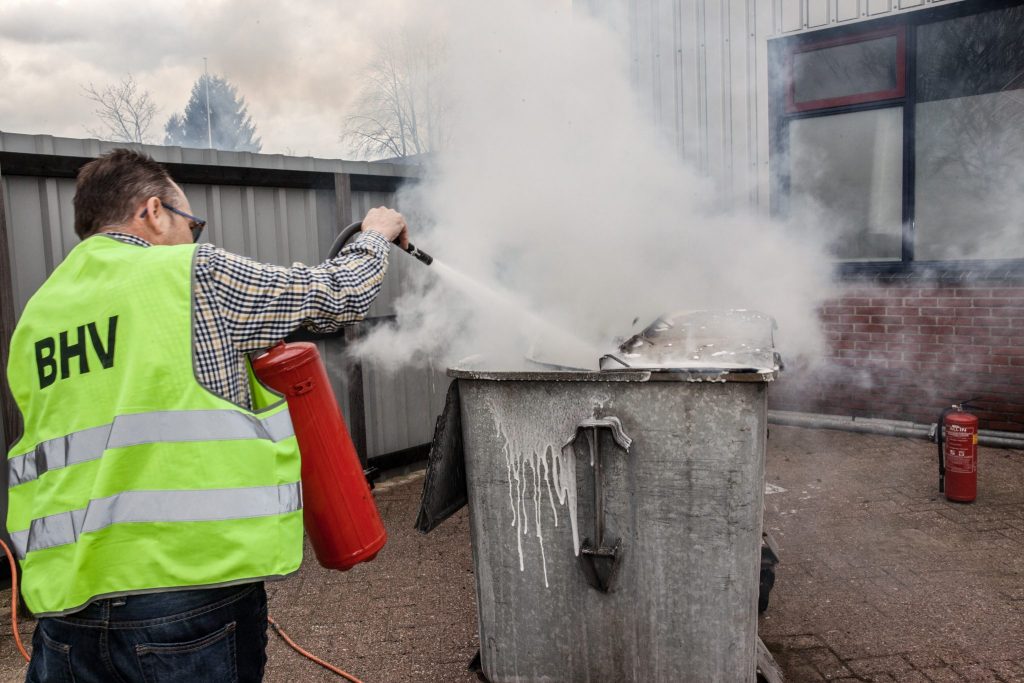 Cursusinfo
Duration of training Two days


Certification NIBHV

Costs € 299,95

Excluded tax
Included certificate, lunch, water / tea / soda